Car Battery Replacement & Maintenance
With battery failure being the number-one cause of vehicle breakdowns,
routine battery inspection and maintenance is the best route to the confidence that comes with knowing your battery will start. When it comes to your vehicle, it is critical that your car battery and related electrical components operate flawlessly. Without them, your car won't function. At Kwik Kar, we have been providing a variety of automotive services to those in the Texas area for over 10 years.
Your car battery installation service is performed by a certified professional who is trained on how to service complex starting and charging systems.
We have multiple
locations around Texas
for your convenience.
Your car battery may be small, but the power it provides is huge. Your car battery does more than provide the jolt of electricity required to power all of the car's electrical components. It performs two essential functions:
Your car battery delivers voltage to the starter by converting chemical energy into electrical energy. This gives your car the power it needs to start.
In addition to delivering the required energy to start your car, the battery also provides a steady stream of voltage (energy) to keep your engine running throughout your drive.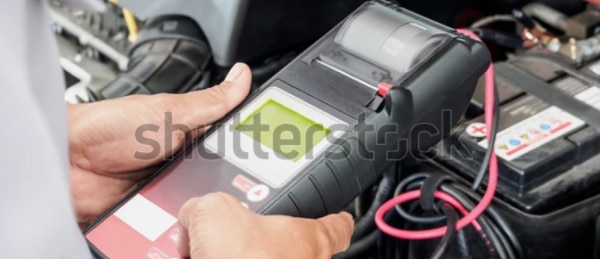 When Should A Car Battery Be Replaced?
On average, a car battery remains reliable for about four years, but there are several factors that can lead to shorter or longer lifespans. Age, under-hood temperatures, vehicle vibrations, and extreme cold and hot climate conditions damage the internal components of a battery, limiting its life expectancy. Even under the most ideal conditions, chemical reactions cause batteries to break down, and your vehicle will likely need a new battery within a few years.



If your car battery is three or more years old, have it tested at your nearest Kwik Kar location. We will let you know if it is time to replace your old car battery. We recommend you have your battery checked every six months.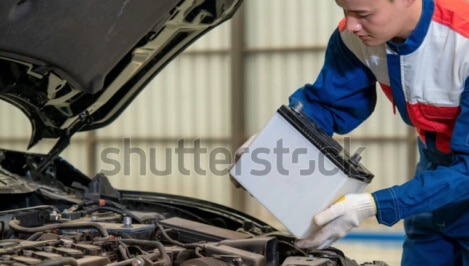 Your car won't start and you need a jump-start it to get it running
You notice the engine struggling to turn over upon ignition
You see a new indicator light illuminated on your dashboard
Some of your electrical components aren't working (power windows, radio, wipers, dashboard lights, headlights, etc.)
Your headlights dim when you turn on your heater
Your battery is over four years old
You smell a rotten egg-like scent coming from under the hood
The car battery itself seems swollen
You see white, blue, or orange fuzz forming around your battery
If you need a new car battery, do not hesitate to reach out to the team at Kwik Kar. We would be happy to assist you in choosing the right battery for your vehicle and are here to answer any questions you may have.
We can also assist you with a variety of other auto repair services including brake repair, tire service, transmission repair, oil changes, wheel alignment, and much more.
We are proud to offer
quality auto services
at a fair price! Contact our team of skilled professionals for all of your automotive needs.