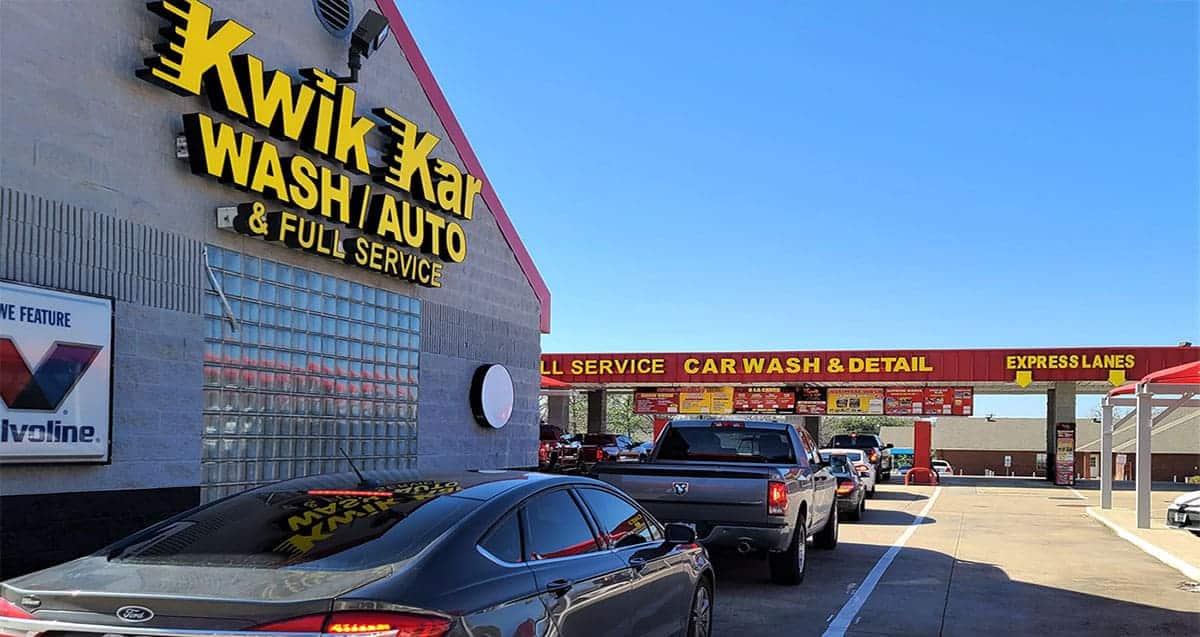 Kwik Kar's Arlington location now offers many car wash options along with full-service choices and a complete auto spa for your vehicle. So, if your car is ready for a wash as well as a tune-up, trust the automotive experts to get your vehicle feeling and looking like new.
No matter how busy you are or how dirty your vehicle is, we can offer you the service you need.
Express Wash Options
Whether your vehicle is littered with the day-to-day kids' messes on the inside or splattered with mud and dirt from a week of rain, Kwik Kar can clean and treat your vehicle with the attention it deserves.
For quicker washes or for someone on the go, our express car wash option is the perfect solution. Simply drive up to our express auto-teller and select the wash you desire:
Ultimate Wash- $24
Supreme Works – $20
Wash & GO PLUS – $11
Wash & GO – $7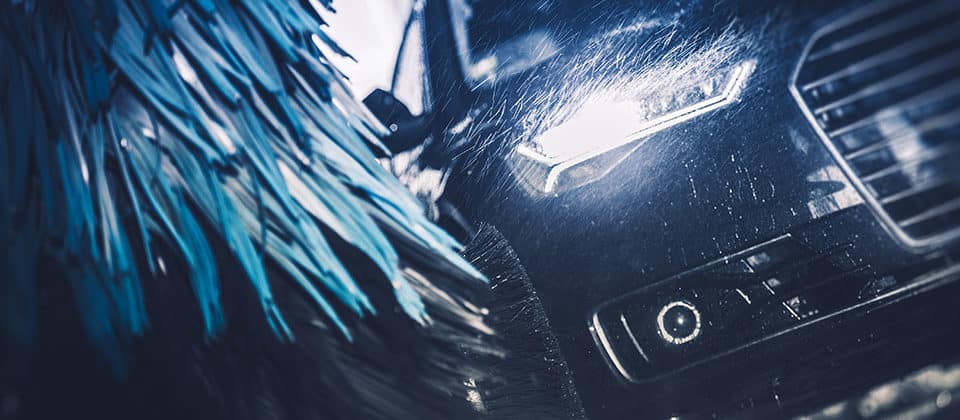 Make any wash a Full-Service wash with our Full-Service add-on!
Full-Service Upgrade – $10
Includes:
Tire Shine
Interior wipe down
Vacuum
Door jamb
Clean windows inside and out
Towel Dry
Fragrance
Detail Packages
Complete Interior – $180
Includes:
Ultimate Wash
Complete Interior Super Clean
Dash, Door, & Console
Clean & Blow out with Kwik Shine
Shampoo & Treat Carpets
Fragrance
Complete Detail – $180
Includes:
Ultimate Wash
Hand Wax Wash
Complete Interior Super Clean
Dash, Door, & Console
Clean & Blow out with Kwik Shine
Shampoo & Treat Carpets
Fragrance
Show Room – $250
Includes:
Ultimate Wash
Hand Wax Wash
Complete Interior Super Clean
Dash, Door, & Console
Clean & Blow out with Kwik Shine
Shampoo & Treat Carpets
Seat Shampoo & Leather Treatment
Fragrance
A La Carte Detail Services
Super Clean – $65
Includes:
Ultimate Wash
Full Service
Shine All Interior
Clean & Blow Out Dash, Doors & Console
Carpet Shampoo – $65
Includes:
Ultimate Wash
Full Service
Shampoo Carpets
Shampoo Mats
Seat Treatment – $65
Includes:
Ultimate Wash
Full Service
Shampoo Seats
Condition Seats
Hand Wax – $65
Includes:
Ultimate Wash
Full Service
Hand Wax
Additional Services by Quote Only:
High-Speed Buffing
Tar Removal
Overspray
A La Carte Cleaning Services
We also offer add-ons for those unique or less requested services. Our current a la carte services include:
RainX $5
Carnauba Wax $5
Exterior Dressing $6-$10
Triple Polish Wax $5
Mat Cleaning $1ea for Rubber $2ea Carpet
Overspray Removal
Tree Sap Removal
High-Speed Compounding
Decal Removal
Motor Detailing $40& up
Clay Bar