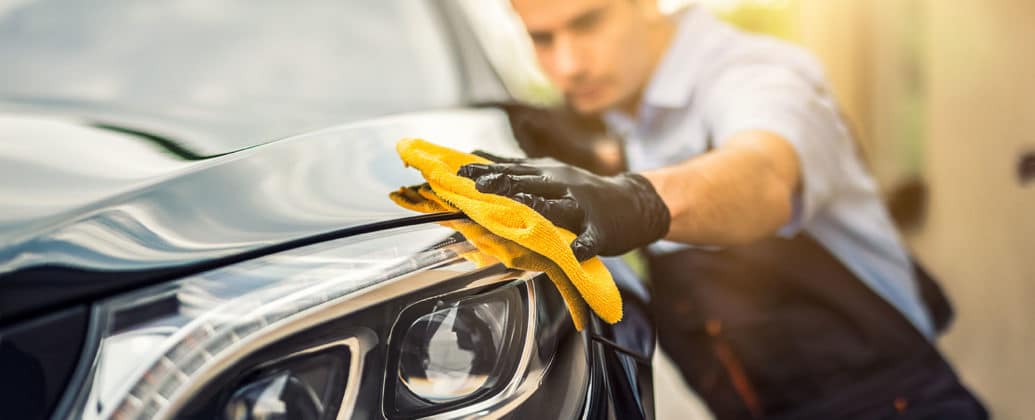 Kwik Kar is known for our premier auto tune-up services, but we also help you take care of your vehicle in-between scheduled maintenance. Your car collects lots of dust, dirt and grime with regular use, so rely on Kwik Kar Wash of Cleburne to help make your car look its best with our premier car wash services.
Don't let your driving routine leave your vehicle looking lackluster. Stop by our car wash today to select a car wash option that leaves your vehicle showroom ready!
Let Kwik Kar Automotive Keep Your Vehicle Looking Great!
Full Service Wash - $25.00
Daily trips with the kids or driving through busy Cleburne construction zones can leave your vehicle littered and messy from the inside out. Whether your car is just a little dirty or returning from a full-on mud run, trust Kwik Kar to give your vehicle the attention it deserves.
We know that you live your life on the go, so let our full service wash package give you outstanding service and an affordable, quick, wash that includes:
Vacuuming the interior
Wiping down the dash
Window cleaning
Wax Special - $30.00
Sometimes you may want to expand the detail of your full service wash. Let our wax special upgrade be the add-on your car needs. For $5 more, our wax special upgrade includes:
Full service wash
Polish wax
Undercarriage wash
Air fragrance (your choice)
Texas Wheel Deal - $35.00
If you want your car to have the total cleaning experience from Kwik Kar, our Texas wheel deal package guarantee top to bottom service that delivers a premier level of clean that includes:
Full service wash
Polish was
Undercarriage wash
Air fragrance (your choice)
Wiping door jams
Cleaning rims
Tire dressing
Super Star - $40.00
If your car needs that special touch, our super star package includes:
Full service wash
Polish was
Undercarriage wash
Wiping door jams
Air fragrance (your choice)
Cleaning rims / tire dressing
Exterior trim dressing
Rust inhibitor
The Works - $55.00
For those who want our ultimate value package, the works includes:
Full service wash
Polish wax
Undercarriage wash
Wiping door jams
Air fragrance (your choice)
Cleaning rims / tire dressing
Exterior trim dressing
Rust inhibitor
Interior trim dressed (console, dash, 4 doors)